Three Ways You Can Pay for a Residential Roof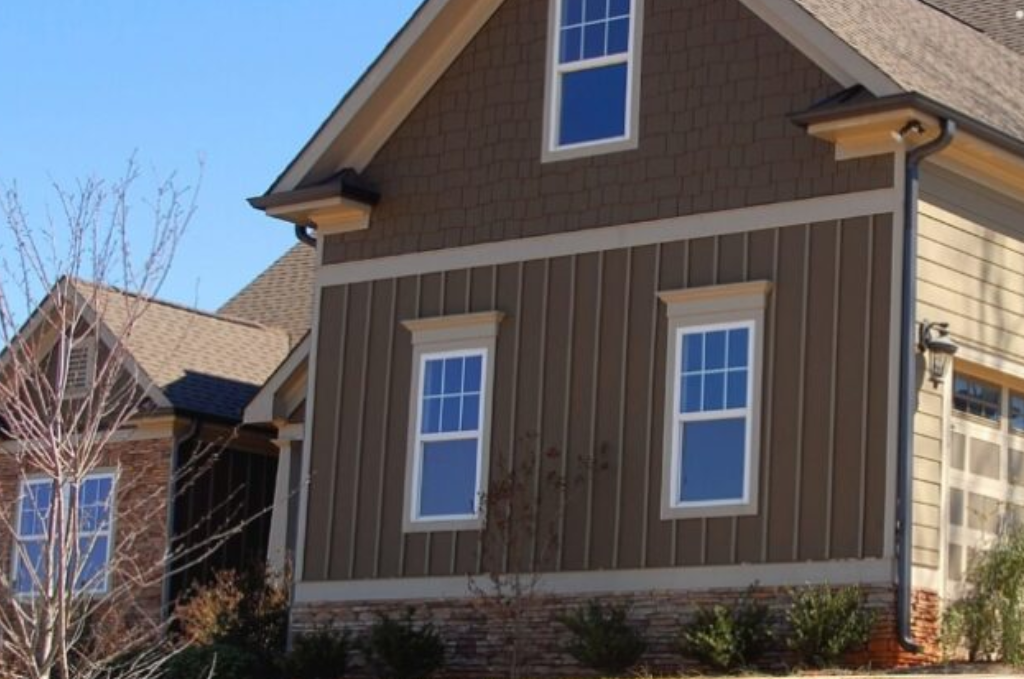 Even if you are proactive about home maintenance, eventually there are parts of the property that need to be repaired or replaced. Roof replacement isn't required often, but when it is necessary it can be a bit of a challenge to figure out how to pay for the cost.
What are your options to finance a new roof? Most homeowners don't want to pull a big chunk of cash from savings, so they look at loan options when they are paying for a roof.
The good news is that it might be easier than you anticipate to finance a new roof. Financing companies are willing to offer this type of lending for homeowners because the investment can have a positive impact on the overall value of the home.
Knowing When It's Time for a New Roof
If there is damage to your roof and roofing repairs aren't sufficient, then you might need to consider options for full roof replacement. As you are applying for personal loans, the lender will likely want information about why the roof replacement is needed, as well as the current mortgage and other financial details of the property.
You might find it easier to finance a new roof when you can show proof of why the replacement services are necessary. Here are a few signs that it is time for a new roof:
Leaky Roof:

Look for evidence of a leaky roof in the attic space, such as water stains, streaks, and beams of light coming through the top of the house.

Over 20 Years:

Check the timeline to see when the roof was last re-shingled or replaced. The installer will have guidelines about the anticipated timeline. If it's been longer than 20 years, then it's probably time to consider roof replacement services.

Visible Damage:

Sometimes, you can see visible damage to the roof, such as missing shingles, buckling, or cracking. Also, look for shingle granules in the downspouts and gutters – if many granules are being lost then it means that the quality of the shingles could be compromised.

Rot and Sagging:

There's no question that you need roof replacement right away if there is rot or sagging on the roof. These signs indicate trapped moisture and could potentially result in serious damage to the property if you don't act quickly.
If you notice any of the above issues with your roof, then reach out to a roofing expert right away to learn more about your options. Not only will we explain the different types of services, but we can also help you navigate the possibilities available to you in order to finance a new roof.
1. Use Insurance
The first way to finance a new roof is to leverage insurance coverage, if available. You will need to have a good reason why the roof has been damaged and show why it falls under the coverage of your current insurance policy.
For example, if a roof is damaged by a hail storm, then it could give you the option to replace the entire roof and have the insurance company foot the bill. There are specific exclusions in each policy, so make sure to have clear information from your insurance company before the project starts.
The insurance company has an in-depth process for verifying the validity of your insurance claim. You will need to provide information, such as the inspection report, FHA title, and other applicable details.
2. Apply for a Loan
There are different types of loans that might be available if you want to finance a new roof. Always ask questions about the repayment terms and your monthly payment requirements to ensure the financing fits your current budget.
Below are two options that can be used when you are applying for a loan.
Personal Loan
Banks and lending institutions offer personal loans, which are financing lines that you can use for anything that you deem necessary. For example, you might be able to explain the details about your roofing project, at which point the bank will give you access to funding so you can pay the contractors.
This process requires a good credit history because the bank wants to be sure that you are consistent and reliable to pay the money back in full. If your credit isn't good enough, then it might be helpful to find a co-signer who has better credit.
Home Improvement Loan
A home equity loan can be a great way to go because it gives you affordable financing by leveraging available equity in your property.
This process works by determining the type of home improvement project that you need, then talking to a lender about the equity that is available in your home. Banks are more willing to offer lending for home improvement projects because it feels like a safer option, with the outcome of the project upgrading the value of the property overall.
3. Finance a New Roof with Your Roofing Company
Finally, the last option to consider if you need to finance a new roof is to talk to the roofing contractor about potential financing solutions. Some companies offer in-house financing by partnering with lenders who work with homeowners who need home improvement projects.
Most of the time, your credit card won't have a big enough limit to pay for the services in full. Instead of maxing out your cards, have a conversation with your contractor to see what options they offer for financing.
Which Finance Option Is Right for You?
There are many possibilities for your roofing project, including a home improvement loan, personal loan, or a private loan through the roofing contractor. As you are comparing the different solutions, make sure to look at interest rates, your anticipated monthly payment, and other details that will impact the overall terms of the loan.
A1 Roofing Is Your Long Island Choice for a New Residential Roof
At A1 Roofing, we offer full-service solutions for your residential roof replacement. There's no reason to wait to replace your roof when you can get started right away with the right financing option. This home improvement project is an excellent way to protect your property and avoid issues in the future.
For more information about roofing services, call us for a personalized consultation. A1 Roofing is one of the leading providers in the area, and we are always here to help.