Are Solar Shingles a Good Investment?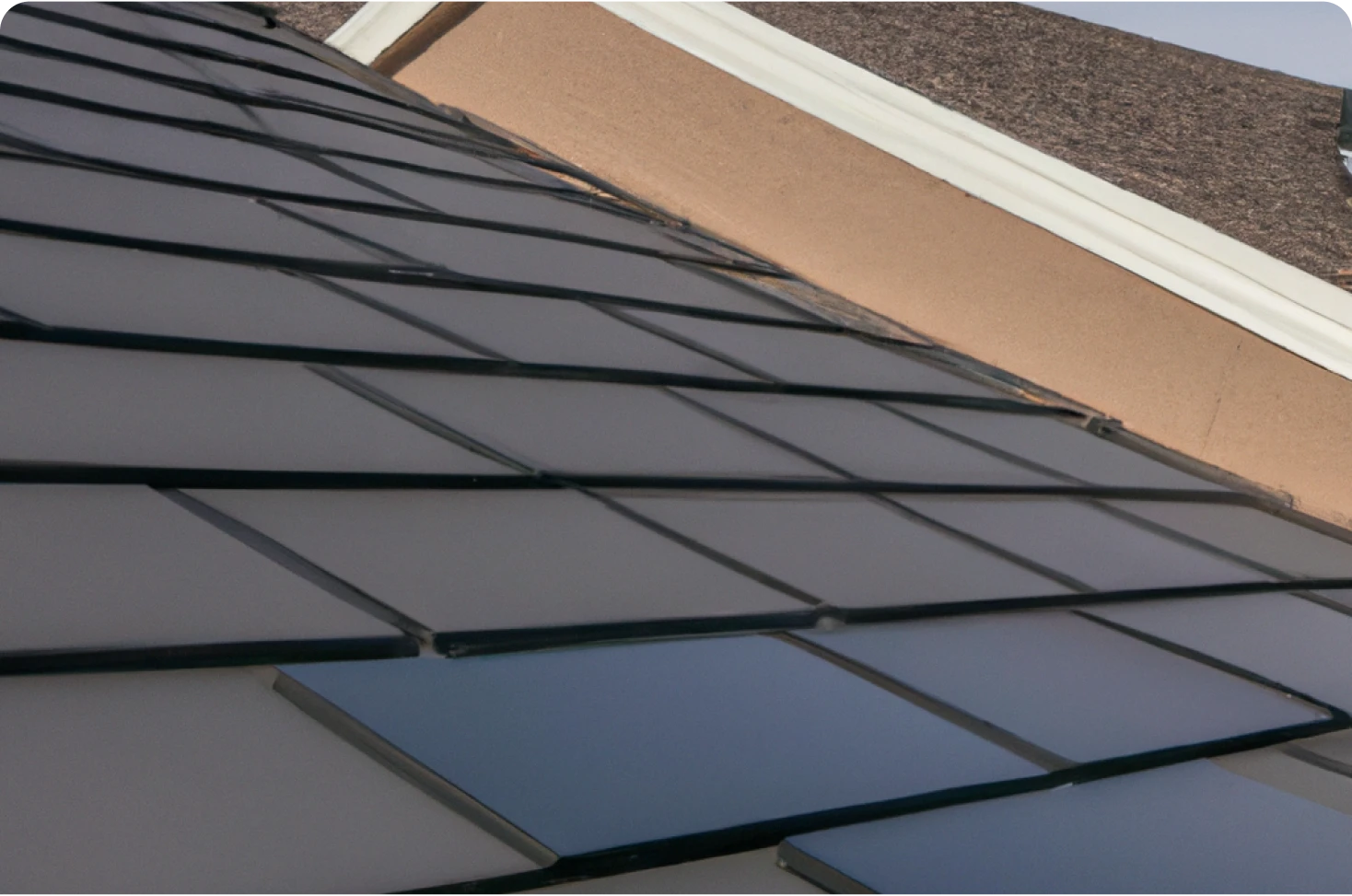 When it's time to go solar, would you rather invest in solar panels or solar shingles for your Long Island home? The fact is that both have many benefits. 
Solar energy is a booming business, with many families switching to solar to have control over their energy usage. Take control over your utility bill and prevent power outages by choosing solar shingles. 
A1 Roofing installs only the finest brands in the industry. GAF solar shingles is a  premium product that has been tested against strong winds, extreme temperatures, and fire risks. 
Read more to learn about the benefits of solar shingles for your  Long Island home. 
What Are Solar Shingles?
Solar shingles replace and are installed the same way asphalt shingles are installed. They blend better with your roof compared to traditional solar panels. The aesthetically pleasing look is sure to increase your curb appeal while providing your home with solar energy benefits.
Solar shingles will convert the energy from the sun into energy to power your home. Instead of paying the utility company each month and adhering to their price hikes, you can be in charge of powering your own home. 
Let's take a look at some pros and cons.  
Solar Shingles Installation
One of the biggest pros of solar shingles is the installation process. Roofing contractors who have been installing traditional roof shingles for years can install your solar shingles. 
Your solar shingles installation can be done in as little as a few days. Long Island homeowners can choose a trusted residential roofing team like A1 Roofing to take care of it. 
Cost of Installation
Now is the time to install solar shingles on your Long Island home. Not only will you have the energy and environmental benefits, but you can take advantage of the solar tax credits. Through the end of 2023, the government is offering 22% tax credits for your solar installation.
This means that 22% of your total cost of installation will come back to you in the form of tax credits. Therefore, you will pay less in taxes as a benefit of going solar and choosing to contribute to the well-being of the environment. 
Potential for Return on Investment
Did you know that a home with solar power sells for more than a house without? People love to buy a house that has existing solar energy benefits. Your potential buyer will calculate the monthly savings they will receive in utility bills and be willing to pay more. This return on investment is something to consider when investing in solar shingles on your Long Island home. 
When you are in a competitive seller's market, your home will stand out as a home with solar shingles. As a result, buyers will choose your house over other homes with similar specs, decreasing the amount of time your home stays on the market. 
Energy Costs and Utility Bills
Each month, you pay the power company for all of the energy you use in your home. What if you tapped into the energy from the sun to power your home? Your energy bill will decrease significantly when you choose solar shingles.
In addition, what will your family do during a power outage? When you pair solar shingles with battery storage, you never have to worry about a power outage again. The energy saved in your battery storage will kick in when the power goes out. If the power goes out during the day, no problem! The sun is keeping your lights on and your refrigerator running. 
In a time of uncertainty with too much pressure on the grid, keep your home powered up with solar shingles. Long Island homeowners can talk with their power company about the incentives they offer when less energy is used during peak times. Your bill will get smaller and smaller, and as a bonus, your power company will reward you for becoming self-sufficient and using solar energy. 
Other Considerations
Have you thought about the benefits to the environment when you choose solar shingles? Reduce your carbon footprint by reducing the use of fossil fuels to heat or cool your home. Limited resources like fossil fuels are part of the energy crisis. When will we run out of resources, and what will the world come to? 
Instead of being part of the problem, become part of the solution. Renewable energy from the sun is never-ending. The sun releases energy every day, even when it is hidden behind clouds. You can tap into that energy with solar shingles and never worry about running out of power again. 
It's easy to ignore the fact that energy is limited, but as homes continue to grow in size and air conditioning and heat become increasing necessities, the energy output is insurmountable. In the same way that you would choose to drive an electric vehicle to benefit the environment, you can also make your home energy efficient. 
As fossil fuels burn, it leaves a mark on rainforests and the natural habitats of many animals. There are consequences to mindlessly using energy with minimal thought to how it affects the environment. When you use solar shingles to heat your home, power your internet, and keep your refrigerator cold, there is no impact on the environment. It is a wise decision and helps in more ways than you may even know. 
Ready to Invest in Solar Shingles?
A1 Roofing is a trusted name in the industry. We know Long Island homes and the elements your home is exposed to daily. When you partner with our contractors, you can be confident in knowing you have chosen the best contractors to install the most premium products. 
GAF chose our roofing company to install solar shingles on Long Island because we are leaders in the industry. The products that come out of GAF will not let you down, requiring minimal maintenance and coming with guarantees that provide peace of mind for decades to come. 
Choose solar shingles installed by our Long Island company that you can trust. We are certified contractors for GAF solar shingles, making sure the warranty is valid after installation. In addition, we work closely with our clients so that you feel you have ample input throughout the entire process. 
Contact A1 Roofing to get a quote specific to your home. We offer free consultations on any home that is in the market for solar shingles on Long Island. Reach out today for more information.