Why Choose A1 Roofing for Next Roofing Project in Nassau County?
At A1 Roofing, we are a roofing contractor in Nassau County. Our residential roofing services are available throughout the Long Island area.
Our roofing installation teams have experience working on a variety of roofing systems and different types of materials. Rest assured, knowing that you have a one-stop shop whenever you need help with your roof, including, roof installation, new construction, reroofing, and more.
Here are some of the reasons why you should choose A1 Roofing as your Nassau County roofer of choice.
Accurate Estimates: We are transparent with pricing and maintain a high level of integrity with every estimate. All costs are included in the estimate, so you don't have to worry about hidden fees or add-on costs.
Industry Experience:Our team has many years of experience in the industry, giving you access to trusted skills and knowledge.
Customer Experience: We pay attention to the details to deliver the highest quality services for every homeowner. Our goal is to provide a seamless, stress-free experience from start to finish.
As a Nassau County roofer, we bring the skills and knowledge to your project to ensure quality results. The first step is to survey the quality of your roof and identify potential issues.
In addition to quality services, we help with administrative support as much as possible.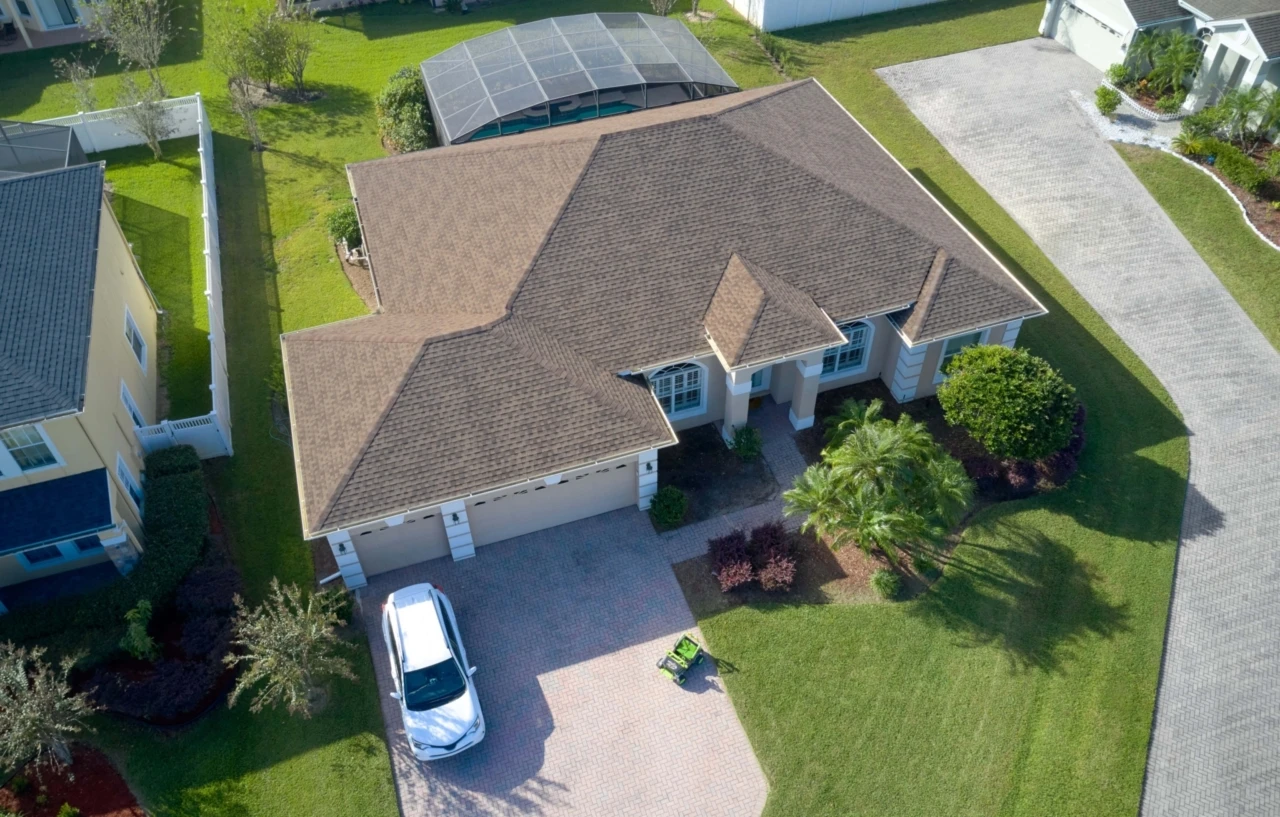 Types of Shingles to Choose From for your Roof
Before hiring a roofing company, always ask questions about the types of materials that will be installed on your home. Roofing services include a combination of materials and labor services, and our team at A1 Roofing strives to offer the highest quality services you deserve.
Shingle type matters for roofs because you want to make sure the new shingles will hold up in the weather conditions and blend well with the current shingles. Additionally, good quality materials for a roof replacement make all the difference, giving you 25 – 50 years of protection for your home.
Choose A1 Roofing as your preferred Nassau County roofer, and you'll have access to a variety of products for your installation:
These manufacturers are some of the most trusted in the industry. You can choose from different styles, including cedar shake shingles, steel shingles, asphalt shingles, and more.
Additionally, solar shingle installation is available, allowing you to upgrade your roof and access clean energy simultaneously. Many homeowners want to install a solar power system but don't like the aesthetics of large, bulky solar panels on the roof. Solar shingles are a great alternative to traditional solar panels. They are lightweight, easy to install and look like ordinary asphalt shingles. Not only are you generating power for your home, but these materials also deliver protection and durability
We work with each homeowner to pick the ideal materials, colors, and features. This personalized approach allows you to choose the best roofing installations to meet your needs.
SCHEDULE Free Estimate
Schedule a Free Estimate with a Nassau County Roofer
Before hiring a Nassau County roofer, learn more about the industry and your options for installation. A1 Roofing is here to help every step of the way. Our goal is to educate homeowners about the different types of roofing installation services. Then, you are empowered to select the services that are an ideal fit for your home.
During the initial consultation, we start with a thorough roof inspection and any damage that needs to be considered. Then, you will receive a complimentary, no-obligation written estimate for the services that are needed. Then, when you are ready to move forward with the project, we can get started right away and deliver fast and reliable results.
For more information, call the leading Nassau County roofer: A1 Roofing. We're happy to book your free consultation and put together an estimate for your home. Contact us today!