Why Choose A1 Roofing?
Not all roofing contractors are created equal. When you are ready to hire a Suffolk County roofer, it's important to understand that the services vary depending on the team that you choose. At first, it might seem that each roofing company is the same. But there are differences in the skills, training, and expertise that a Suffolk County roofer will bring to the project.
At A1 Roofing, we make sure your roof is installed the first time correctly, guaranteeing optimal results every step of the way. Plus, our installation team stands behind the work with a solid warranty and promises to repair problems if an unlikely situation occurs where you are having issues with the roof after installation.
Our Suffolk County roofing team has worked in the local industry for over 40 years and has experience helping with many different residential roofing systems. We offer the solutions you need to ensure there is always a dependable, strong roof overhead.
Rest assured that you are in good hands when working with our experienced team. Not only do we work hard to deliver the highest quality results, but we are glad to provide education and answer your questions whenever you need them. Our highly-trained team always delivers the best practices in the industry.
Types of Shingles Offered
One way we ensure quality results for every commercial and residential roofing project is to use top-quality products. If you want the best results, it starts with choosing the right installer who uses the right underlayment, shingles, styles, and colors.
Not only will the finished product look just as you imagined, but these durable materials give you long-lasting results that hold up in all weather conditions. Here are some of the types of shingles that we often use for roof repairs and roof installation in Long Island and throughout Suffolk County.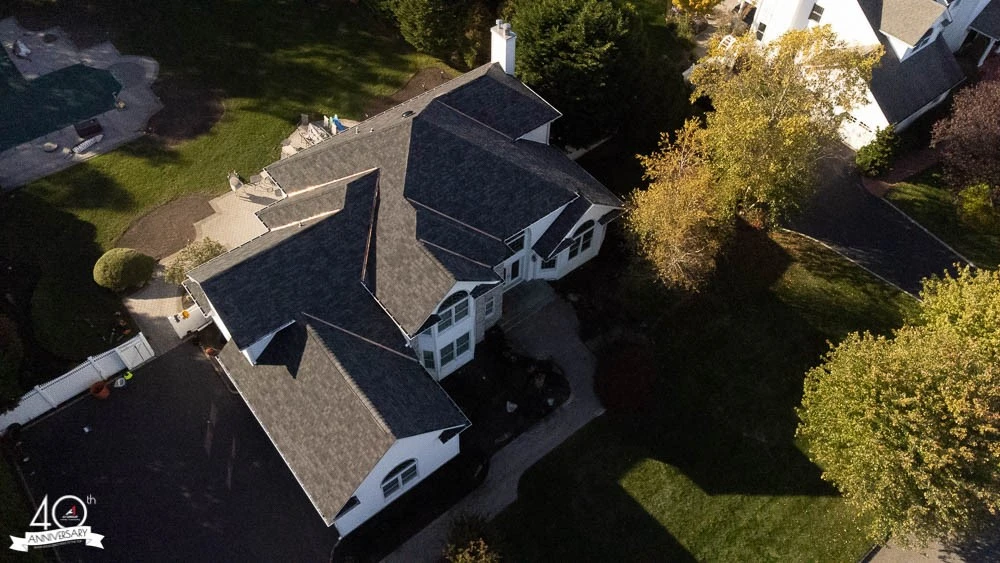 SCHEDULE Free Estimate
Schedule Your Free Roofing Estimate Today
Are you ready to talk to a Suffolk County roofer? Then reach out to our team to schedule a consultation and free estimate. We will come to your home, inspect the roof, and provide you with a detailed estimate.
Every situation is unique, which is why there isn't a one-size-fits-all solution for every project. Rest assured, knowing that customization is our priority. We will help you create a roof that looks great and provides the highest levels of protection for your family.
For more information, contact us at A1 Roofing. We are proud to be one of the leading Suffolk County roofing companies in the local industry. We are happy to give you a no-obligation estimate so you can learn more about these quality services.