Why DaVinci Roofscapes?
As one of our most popular residential roofing offerings, DaVinci Roofscapes is homeowners' brand of choice for state-of-the-art synthetic roofing products. Made from virgin resins, DaVinci's composite roof tiles strike the perfect balance between beauty and performance.
Creating depth and dimension for your roof isn't just convenient—with CertainTeed, it's affordable, and a great design choice even if traditional asphalt roofing shingles aren't the look you'd expect to go for. CertainTeed Landmark Shingles are designed to look like cedar shake roofing while CertainTeed Highland Slate Shingles replicate the appearance of natural-cut slate roofing.
Make your home your own with DaVinci roof installation on Long Island!
The classic facade of slate tile and cedar shake merges with modern practicality in every DaVinci roof installation. Each roof tile is modeled from real slate and hand-split shake for a non-repeating, natural-looking aesthetic.
DaVinci Roofscapes combine function and form. Don't be fooled by the beauty of this roof system—DaVinci polymer roofing is extremely effective at protecting your home from wind and impact damage!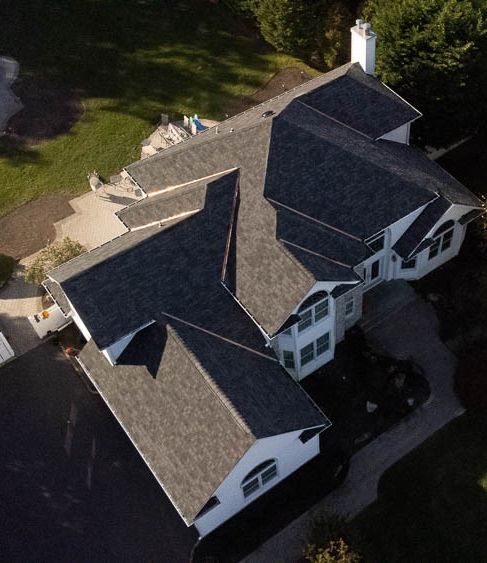 With features like these, it's no wonder that DaVinci roofscapes come with a lifetime limited materials warranty! In addition, DaVinci composite roofing is made with state-of-the-art UV stabilizers. Your roof will stay the color you choose forever.
When you choose a DaVinci roof installation on Long Island, small details save you big money.
When compared to natural shake and natural slate roof tiles, DaVinci roof installation is better for your budget. The company's roofing products require fewer repairs because they're lower maintenance than other roof systems. As a result, your home insurance company might offer a discount on your insurance premium as a "thank you" for choosing synthetic roofing.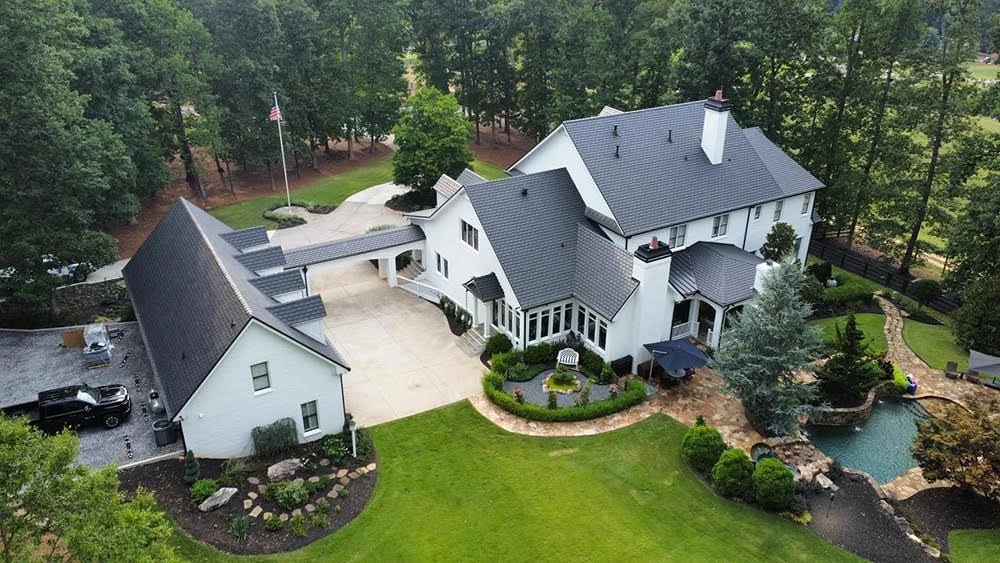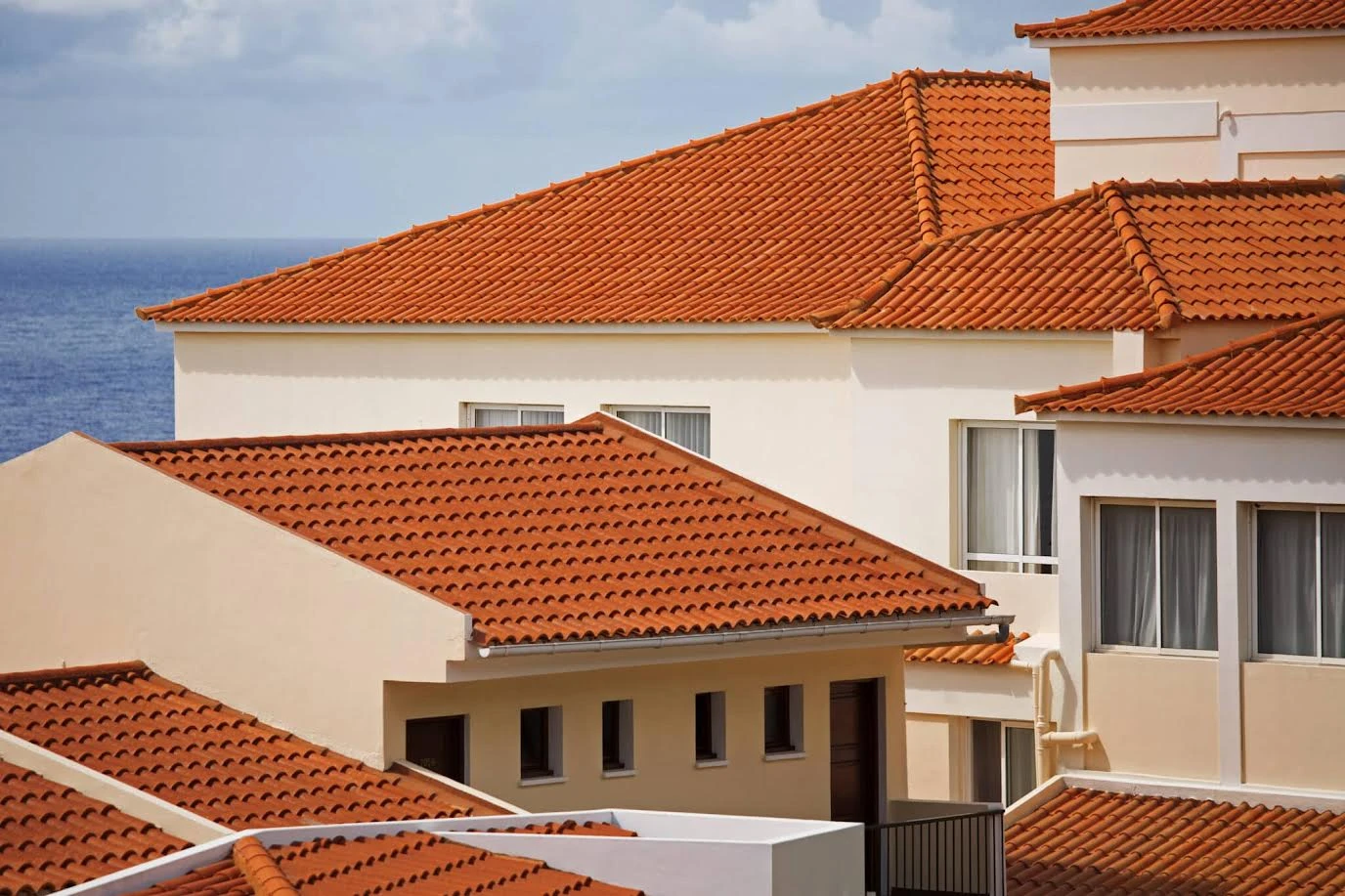 DaVinci's approach to manufacturing roofing products? Environmentally friendly.
DaVinci polymer roofing products are manufactured in Lenexa, Kansas with sustainability top of mind. DaVinci materials are made with "engineered polymer, organic fire retardants, and inorganic pigments that are safe for the environment." All of the roofing products are 100% recyclable and can be returned to Lenexa at the end of your roof's expected 50-year lifetime.
Davinci Slate Roofing
Builders in the northeast historically chose a natural slate roof for early American homes, including Gothic Revival, Victorian, and Second Empire-style houses. The color of the natural slate roof depended on what was available from the local quarry, but purples, greens, red, blue, and black were common.
For years, homeowners have loved these classic roofs for their unique, textured appearance and natural fire and water resistance. However, a natural slate roof can be as heavy as 800lbs per square foot! Is your home capable of supporting that kind of weight?
A natural slate roof can also become brittle over time, which causes chipping and cracking, especially if someone walks across the panels on the roof or a hail storm hits the house.Before installing a DaVinci roof at your Long Island home, browse the many colors that used to only be available regionally—50 shades in total! Each of DaVinci's synthetic roofing products is available in multi-width, single-width, and Bellaforte tiles, which you can mix and match to add texture and personality to your roof.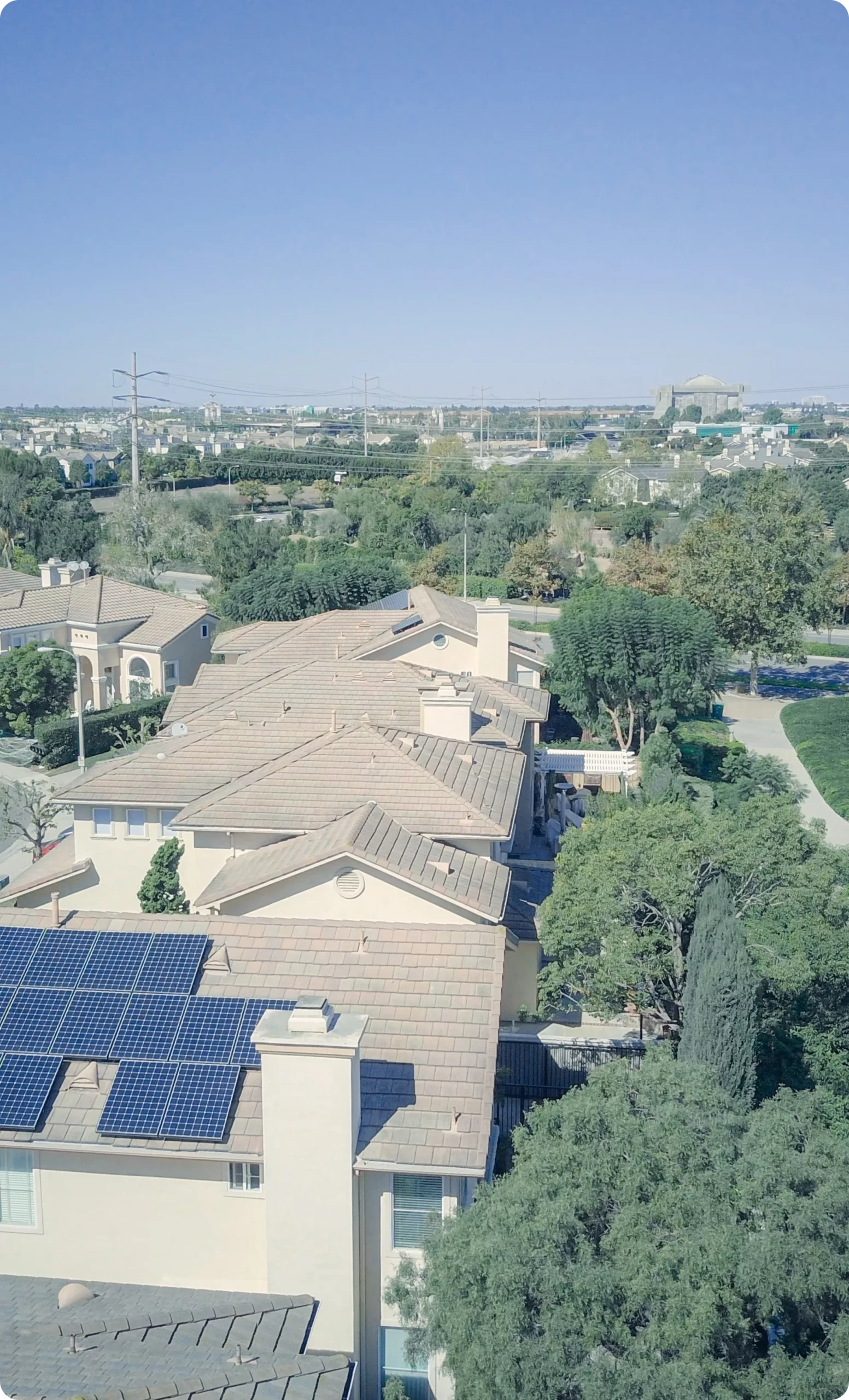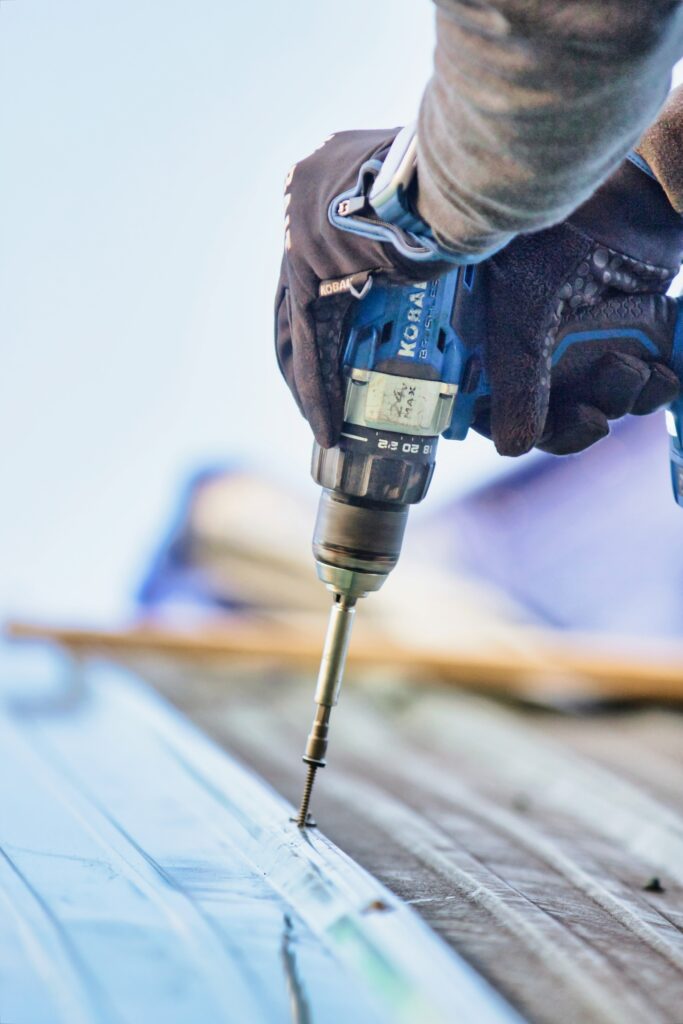 The Durability of Davinci
Rigorous testing demonstrates that DaVinci's fire, water, wind, and impact-resistant composite material is more resistant to impact damage than natural slate. As a testament to the high level of home protection DaVinci Roofscapes provides, the company's roofing products have been awarded:
Thanks to the care the company puts into developing each roof tile, you can expect to get 40-50 years of use out of a DaVinci roof—although it does help to have your DaVinci roof installation done by a team of organized, trustworthy professionals.
SCHEDULE Free Estimate
Count on Quality! Schedule a Free Estimate
With over 40 years of experience, we know how important it is to provide customer service as exceptional as our synthetic roofing products. Our professional roofing contractors are committed to maintaining a safe, clean worksite. We're also dedicated to keeping you informed at every step of the installation process, so we're totally transparent about the cost, quality, and timeline of your project.
You may qualify for 0% financing and won't need to pay your bill until the job's complete. Call us at (631) 928-1826 or contact us online to get a free, no-obligation estimate for your DaVinci roof installation sent straight to your email!