What to Consider When Replacing Your Roof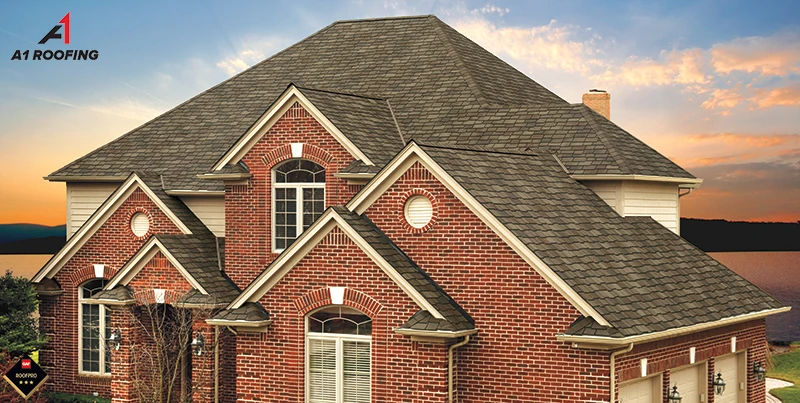 When you experience a leak in your roof or a big storm moving through your area, it may be time to look into roof replacement. Long Island homeowners should know what they're getting into when they bring on a roofing contractor to help.
Experienced roofing contractors can give you the information you need to have success in replacing your roof and never have to think about it for years to come. A low-maintenance roof replacement on Long Island is exactly what you need.
Signs a Roof Replacement Is Needed
Many roofing systems will show signs of a replacement being needed before an actual leak occurs. This is important since the damage caused by a leaking roof could require thousands of dollars in repair.
Depending on the type of roofing, here are some warning signs to consider:
Curling or Missing Shingles: What are the shingles like on the roof? If you have missing shingles or shingles that blow up in the wind, it's time for roof replacement on Long Island.
Shingle Granules Brushing Off the Roof: In addition, if the shingles are granulating with pieces falling into your gutters, that is an early sign that the roof is ready for replacement.
Old Age: The average roofing materials last about 20-25 years. Once you reach that many years, it may be time for roof replacement on Long Island.
Storm Damage: Hail, wind, and hot air can affect the quality of a roof. If your roof is old, always get it checked after extreme weather conditions to see if it qualifies for a warranty replacement.
Sagging Roof: If areas of the roof look unstable as if someone could fall through, ask a roofing expert to come to take a look.
Leaking: Any water or moisture coming through the roof is a bad sign. Contact a trusted roofing contractor immediately.
Light Shining Through: Climb up to the attic and see if there is any light coming through the seams on the roof.
Moss on the Roof: Moss buildup on an old roof is an early sign that it needs to be replaced.
Catch the signs early by inspecting your roof regularly. Ask a roofing contractor for a consultation if you are considering roof replacement on Long Island.
Consider Your Roofing Materials
Whether you are ready to invest in asphalt shingles or would like something more premium on your roof, talk to a professional about the different options. Roof replacement is not an area of home improvement where you should try to save money.
Invest in your roof so you can be sure it will protect your home for decades to come.
Before you hire a roofing contractor, consider different kinds and brands of roofing materials:
Metal Roofs
Cedar Shakes
Asphalt Roofs
GAF Shingles
Certainteed
Owens Corning
DaVinci Roofscapes
Tamko
Atlas
A1 Roofing only works with the most trusted brands in the business including GAF, Certainteed, Owens Corning, DaVinci, Tamko, and Atlas.
Remember the Noise
For each roof install, you can expect a lot of noise during the process. If you work from home, arrange to go into the office or work from a coffee shop that day. Removing the existing shingles and nailing in the new roofing will create a ruckus.
The good thing is it's worth it in the end. The peace of mind from a new roof will help you to know your home is protected. Also, your home rises in value when it has a new roof. Finally, potential buyers will not worry about the condition of the roof when they hear you have just opted for roof replacement on Long Island.
Think About What Improvements Can Be Made to Your New Roof
You can opt for roof upgrades when you sign up for roof replacement. Long Island homeowners can also look into what can be done to prolong the life of the roof.
Roof Vents: Roof vents increase airflow so that mold does not build up inside the attic. The attic is often used for storage, but no one cracks a window up there, and the HVAC system does not flow through the attic.
Colors: Choose from a variety of colors for your roof replacement. Long Island homeowners can upgrade a home's exterior by choosing a modern color.
Ice Dams: Ask your roofing contractors about consistent insulation in the roof. If there are cooler areas in your roof, you may run into the problem of ice dams building up and putting extra pressure on the roofing materials.
Roof Frame: Inspect the roof frame before installing a new roof. You may find some rotting in the actual structure that needs replacing first.
When you ask knowledgeable questions, you are sure to get quality results from your roof replacement on Long Island.
A1 Roofing Is Your Long Island Solution for Your Roof Replacement
A1 Roofing has what you need to take care of your roof replacement on Long Island. With experience in the industry and a reputation of trust, you can't go wrong when you choose A1 Roofing. Rely on materials from quality brands to bring security to your home.
A1 Roofing will show up on time and get the job done right, leaving your home as the stand-out house on the block. Increase your curb appeal and your home's overall value when choosing roof replacement on Long Island from A1 Roofing.