A1 Roofing installs GAF Timberline solar shingles on Long Island and the surrounding areas, so you can enjoy a stunning solar roof that's built to last for years to come.
As Factory-Certified GAF Master Elite contractors, the A1 roofing team is trained to install solar shingles with the highest level of craftsmanship. You can trust in the longevity of your new solar roof because our work is 100% guaranteed.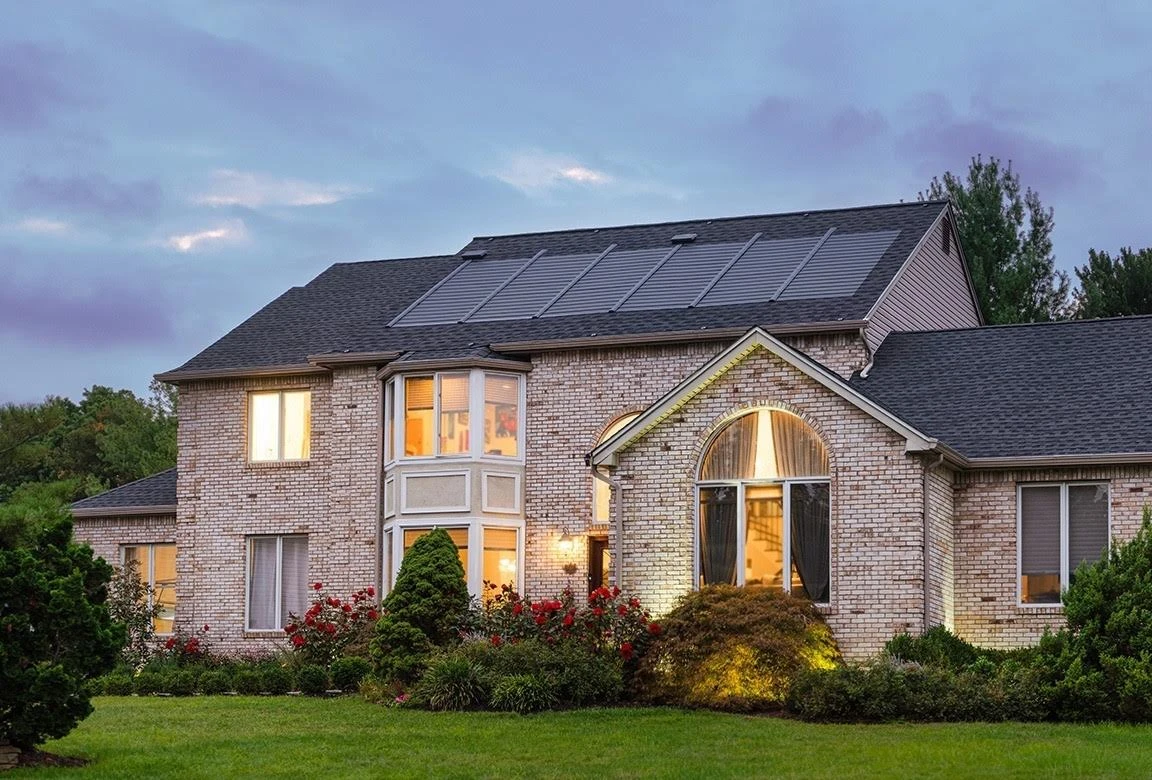 Why Solar Roofing?
Replacing your roof is a significant investment in your home. Compared to other options, solar shingles offer a number of financial and environmental benefits:
Solar Shingle Technology
It's no wonder that many homeowners don't favor the idea of installing solar panels on their existing roof. While solar panels have served as a cost-effective way to generate solar power since 1956, they can be bulky, fragile, and too heavy for some roofs to support safely. Solar panels may also clash with the desired look some homeowners want for their home.
If you want to switch to solar energy but you aren't interested in installing solar panels, solar shingles are an attractive alternative.
Benefits of solar shingles in Long Island
Despite the company's long heritage, GAF looks to the future in their dedication to pursuing environmental sustainability. GAF Timberline solar shingles are the world's first nailable solar shingles and are easier to install than traditional solar panels. 
GAF's solar shingles are available in several colors and styles with a similar size, shape, and thickness to asphalt shingles. They're also more lightweight, fire-resistant, and water-resistant than asphalt shingles. 
Unlike traditional solar panels, roofers and homeowners can safely walk across these solar shingles, if necessary, without breaking them. Because GAF Timberline Solar Shingles are built to last in the USA, you can expect your new solar roof to last for 30 years.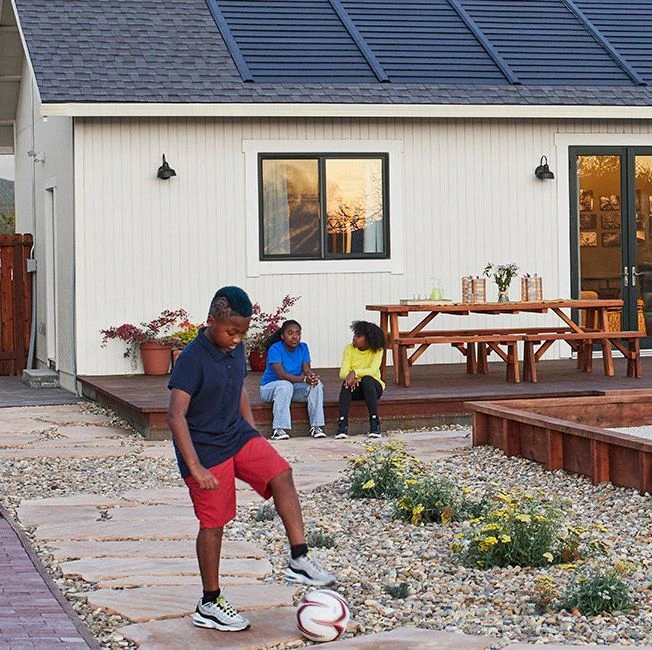 Trust that your roof is in expert hands! A1 Roofing's contractors are Factory-Certified GAF Master Elite Contractors. We've received unique manufacturer training to correctly install Timberline Solar Shingles.
SCHEDULE Free Estimate
Schedule a Free Estimate with A1 Roofing
Besides honoring our team's exceptional workmanship, the GAF Master Elite Contractor designation also recognizes A1 Roofing for providing an exceptional customer experience. Because we value your home's roof as much as our own, we stand by our work and offer a 100% guarantee.
Exemplary Dedication to Safety & Customer Service
Quality You Can Trust! Extensive Warranties for Materials & Workmanship
Licensed & Insured with Over 40 Years of Roofing Experience
Our family-owned and -operated business has thrived for over 35 years because we aren't satisfied with the job unless you are! We strive to provide customer service that's as high quality as our workmanship, and we offer some of the best roofing warranties in our area.
To learn more about installing GAF Timberline solar shingles in Long Island. schedule an appointment with one of our experienced, friendly roofing contractors.