Choosing Which Roofing Material Is Right for Your Home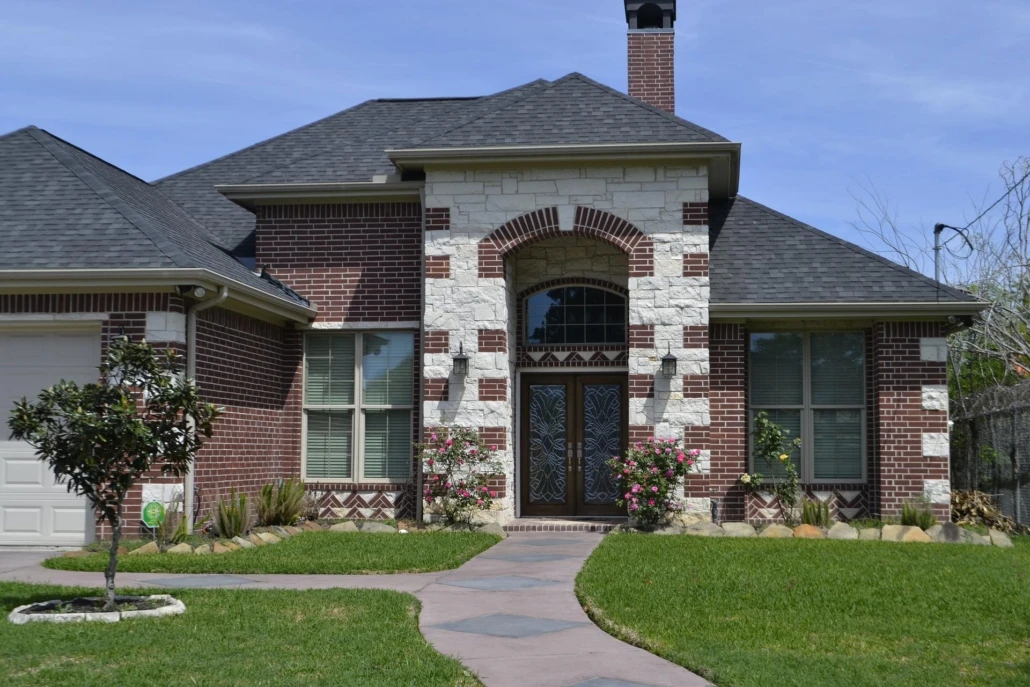 Whether you have a new build where you can customize the roofing or are looking for the most suitable materials for your home's roof replacement project, it's essential to learn about all of the options. Your roof home improvement project can bring you the most benefits when you've done all the research. With an investment as significant as installing a new roof, you will want to find the right roofing contractor in New York who can address all of your concerns. Learn about each roof type, so you are ready to ask all the right questions in your initial meeting.
What to Consider When Choosing a Roofing Material
While asphalt roofing may be the most common type, talk to a trusted roofing contractor to determine which roofing material is right for your home. Some things that you may consider are fire resistance, the slope of the roof, the weight your house structure can support, and your preferred aesthetic.
Read on to learn about some of the vital considerations with each material.
The Slope of Your Home's Roof
Most homes have pitched roofs, which are slanted tops that are ideal for water drainage and decreased leakage. When looking at roofing materials, any roofing contractor will tell you that the slope of your home's roof is vital in determining which material is suitable for your home. Some materials require that the roof has a steeper slope than average, while other materials can only be used with a less steep roof.
Cost of the Material
You will find a wide range of costs when it comes to roofing materials. And like all home improvement materials, the most expensive does not always mean the best. You want to find the happy medium in high-quality materials at a fair price.
While some materials may cost less, like asphalt or composite shingles, you may not get some benefits like architectural beauty or wind resistance. Or, you may find that you love the look of wood shingles or wood shakes but have not considered how dangerous they may be if your house were to catch on fire.
On the other hand, you may be attracted to the luxurious look of clay tile or concrete tile but are not sure if your home can withstand the heaviness of a tile roof. While the materials themselves are already expensive, a structural reinforcement may be required before installing a clay tile roof.
Endurance to Weather
Each type of roofing material carries reasonable protection against stormy weather conditions. For example, slate roofs and architectural shingles are highly durable during strong winds and heavy rains. However, while metal roof materials are long-lasting and resistant to fire, some metals may be subject to denting during hail storms. Find the roofing material that works best for the weather in your area.
Maintenance
Roofing materials are low maintenance. You will not have to clean or repair parts of the roof that are installed correctly by a roofing professional. Once the installation is complete, you should not have to think about your roof or any maintenance for decades to come. In addition, most roofing materials come with warranties in case a problem were to occur. You can call in the warranty without getting up on the roof to fix the problem yourself.
The Appearance of the Roofing Material
When it comes to curb appeal, some of the more expensive roofing may be the most desirable. You can go with a specific design with clay tiles or concrete tiles. Most of the time, luxury tiles are not easy to install as they are heavy and fragile, and individual tiles are vulnerable to breaking. But overall, tile roofs are beautiful and low maintenance. They can last years and years when installed correctly by an experienced New York roofing contractor.
3 Roofing Material Options For Your Home
Let's take a closer look at three common roofing materials. You can decide what your priorities are in choosing roofing materials– whether to save money, enhance your curb appeal, or find the most fire-resistant material out there. Learn more about these materials below.
1. Metal Roofing
Pros of a metal roof
Comes with zinc coating or painted finish
Can be installed in sheets or shingles
Eco-friendly and recyclable
Absorbs 1/3 less heat than asphalt materials
Lightweight and suitable for any sloped roof
Resistant to fire and wind
Cons of metal roofing
Expensive
Can be loud during a rainstorm
2. Asphalt Roofing
Pros of asphalt roofing
Cost is low to medium for roofing materials
Comes in laminated architectural shingles for a luxurious look
Not too heavy and does not require structural reinforcement
Algae-resistant shingles are available in high-humidity climates
Cons of an asphalt roof
Petroleum-based and not eco-friendly
Can be reused but mostly end up in landfill
Not the most durable roofing material
3. Copper Roofing
Pros a copper roof
Beautiful aesthetic
Authentic green patina appears on copper with age
Unique and high-end
Extremely durable through all weather conditions
Cons of copper roofing
Installed unfinished
Very expensive
Acquire a protective green patina as time goes on
Are You Ready to Replace Your Home's Roof?
At A1 Roofing, you don't have to worry about the integrity of your roof installation. Our trusted New York roofing contractors can help you determine the best roofing material that is specific to your home. We can also guide you through the roof replacement process so that you know what to expect.
Being a  trusted name in the industry, at A1 Roofing, we know it's a relief to find a roofing contractor in New York that you can trust, and our reputation proves that we will deliver quality work at an affordable price. Contact us today to get started on your roof replacement.