When Is the Best Time of Year to Replace Your Roof?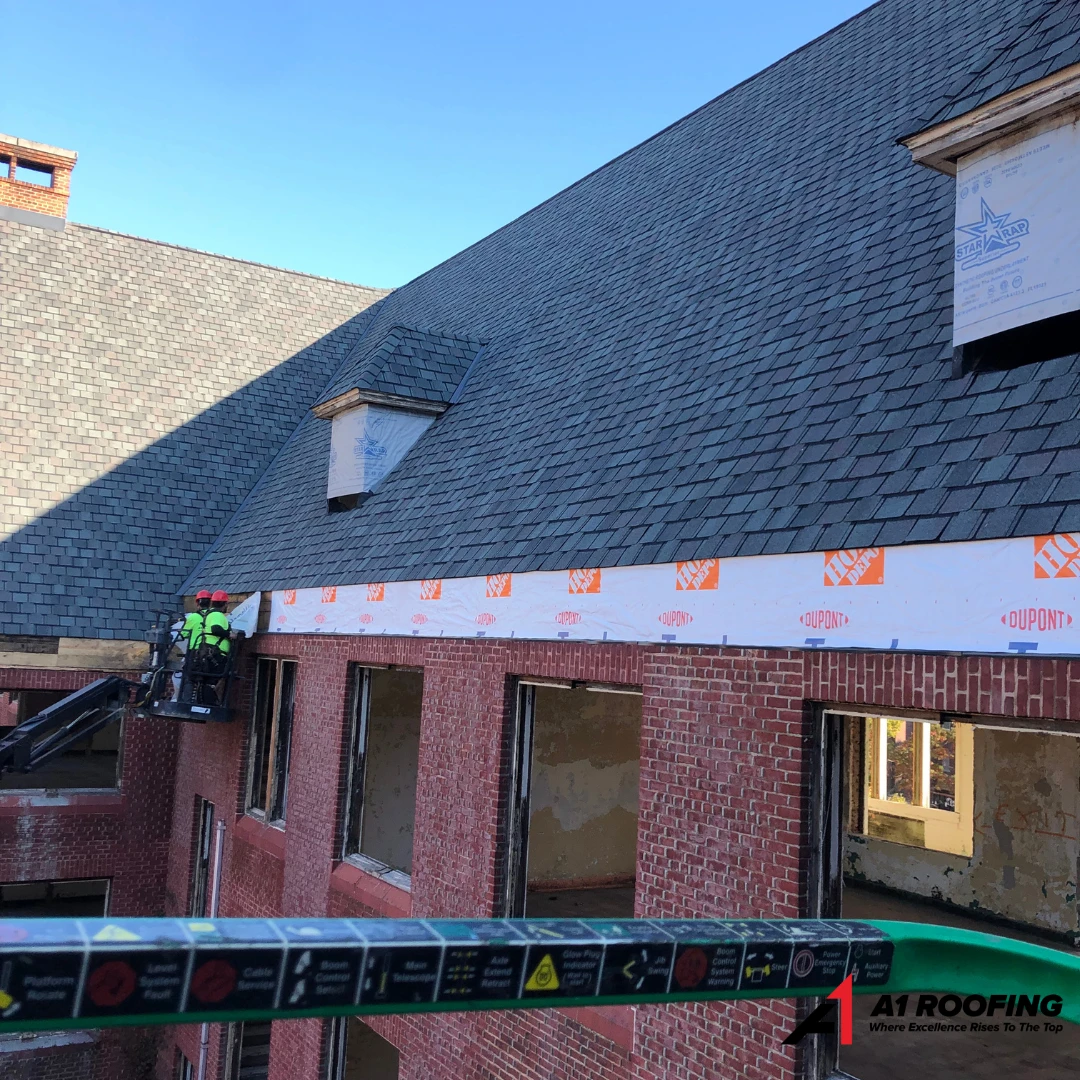 You know it's time to replace your roof, but when is the best time of year for roof replacements? You must consider the weather, accessibility, safety, and working conditions to find the best time for commercial or residential roof replacements. 
If you need your roof replaced, sometimes it has to happen now. But if you can choose, get ahead of the rush by scheduling a consultation during the summer. If you're located in Long Island, Northern NJ, New York City, Westchester County, or Southern CT, A1 Roofing is here to serve your roofing needs.
Winter
When it comes to roof replacements, winter presents both pros and cons. Depending on the weather conditions of the particular winter, your roof replacement could go either way. 
Pros
When dealing with heavy snow and ice in the northeast, there may be better times for roofing repairs. If the snow has not begun to fall, you can fit in a successful roof installation where everyone is safe and warm. 
You will find more availability during the winter season and may even find excellent incentives to hire roofing contractors when the weather is good. And if your roof requires urgent repairs, professional roofing contractors can still complete the job during winter, ensuring your home/Building remains protected from leaks and further damage.
Cons
Harsh weather conditions can hinder the installation process and potentially compromise the quality of the work. A proper roof installation requires dry and stable conditions. Rather than hiring a crew to unload all the materials on your roof just to be halted by a terrible ice storm, check the weather and carefully plan your winter roof replacement. 
Safety is also an issue in the winter, with ice accumulating in areas of the roof that may be invisible or unexpected, causing slips and falls on an elevated, sloped surface. 
Spring
Spring is a popular season for home improvement projects, including roof replacements. The weather is warm, breezy, and partly cloudy. The sun stays out longer so that roofing contractors can get in a full day's work. 
Pros
Roofing materials are readily available, and roofing companies have availability during this season. If you plan to replace your roof in the spring, you can take advantage of better weather conditions and prompt services.
Cons
While roofing companies start to amp up for the summer, you may see a rise in prices during the spring. Roofing contractors must stay competitive with their competition. Schedule your roofing replacement early in the spring to avoid the busy season rush. 
Summer
Summer offers favorable weather conditions for roof replacements, especially during early summer. Set up appointments early in the summer to allow flexibility with the roofing contractor's busy schedule. 
Pros
Warm temperatures and clear skies provide optimal working conditions for roofing contractors. Asphalt shingles are popular in residential roof replacements and perform well in the heat. Other flat roofing materials include UV protection, ensuring that your roof endures extreme sun exposure. 
Cons
Summer is a peak season for roof installations, which may result in higher demand and potentially longer wait times for scheduling your project. If the summer is booked, schedule an appointment now for a fall installation. 
Fall
Fall can be a great time of year for roof replacements. The weather remains relatively mild, creating an optimal working environment. Prepare your roof for the harsh winter temperatures by choosing roof replacement in the fall.
Pros
As you consider the fall, roofing materials are often in good supply, and contractors are ready to work in cooler temperatures. It is your last chance to replace your roof before the snow and ice begin, so many homeowners take this opportunity.
Cons
Schedule your roof replacement earlier in the fall to avoid cold and wet weather patterns. Fall is considered a busy time of year for contractors, so you may find limited availability during this time unless you schedule your appointment early. 
Be Proactive About Your Roof Installation
The truth is that any time of year is ideal for roof replacements. As long as you plan ahead and watch the weather, you can experience a successful roof installation for your home. Start by assessing the current condition of your roof to identify how urgent your roof replacement needs are. 
Then meet with our trusted contractors to schedule your appointment for the fall, winter, spring, or summer. We are ready to help. 
Plan Your Roof Replacement with A1 Roofing
When it comes to roof replacement, A1 Roofing is your trusted partner. Whether you prefer a spring installation, a summer project, or any other time of year, their team of experts is equipped to handle your roofing needs. Contact A1 Roofing today to schedule a consultation and take the first step toward a sturdy and reliable roof.