Pros and Cons of Flat Roofing Systems for Commercial Buildings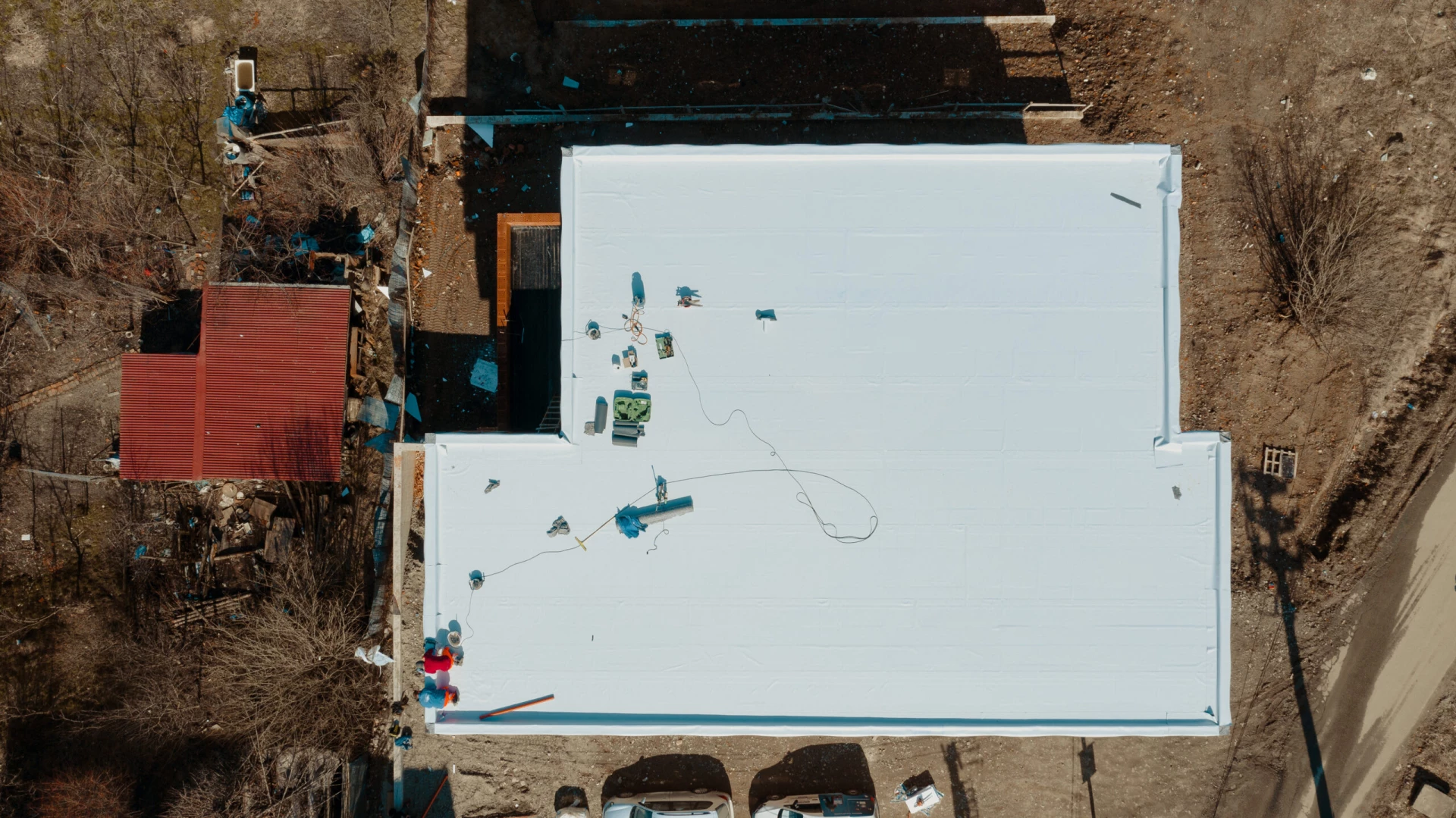 Have you ever considered why many commercial buildings use a flat roofing system? There are various reasons why it makes sense as part of the installation process to avoid roofing pitches for commercial buildings. But each project is unique, which is why there isn't a one-size-fits-all solution for roofing design and installation. 
If you are wondering whether flat roof systems are the right choice for your commercial buildings, then consider these pros and cons to help with your decision.
Pro: Cheaper Than Pitched Roofs
Cost is always a factor, especially considering the investment required to build a commercial building. As you are talking to various roofing contractors, you can get an estimate for the work that will be completed.
Compare the pricing of sloping roofs to flat roof systems, and you'll see that choosing a flat roof design can help you save money. This affordable roofing system decreases overall project costs, or you can reallocate the savings to other priorities in the building design.
Pro: Easy to Access
One of the benefits of installing a flat roof is that it is much easier and safer to access the roofing area as needed. The flat pitch of the roof can be walked across without concerns of falling or injury. Pitched roofs, meanwhile, can be quite dangerous, which is why proper safety equipment is always necessary when accessing the roof. The ease of access makes it simple when a flat roof needs to be inspected or repaired. 
Pro: Provides Additional Space
Have you considered how much extra space is available with flat roof systems? There are options to install outdoor seating areas. 
Let your imagination run wild with the possibilities! Consider installing a roof garden or setting up a quiet area where employees can take lunch breaks. You can even host office BBQs on your flat roof!
Also, consider that a flat roof is the perfect location for installing solar panels. This investment can give you access to clean energy to power the building, which helps reduce the amount of money you spend on utilities every month.
Pro: Gives You Space for an HVAC System
The roof can be used for functional purposes, such as the installation of air conditioning on the roof (instead of placing these units on the ground). Additionally, ductwork and other parts of the HVAC system can be installed on the roof as needed.
If you plan to integrate HVAC installation as part of the flat roof systems, ask about the proper roofing materials and other details that will ensure safety and efficacy. 
Con: May Present More Complex Drainage Issues
Even though there are many benefits of flat roof systems, there can be a few drawbacks that you must consider. For example, if you use a flat commercial roofing system, then it's a little more complex to handle the water drainage. 
When it rains, the water can pool on the flat roof, which can cause damage to the building. But there are effective solutions to support drainage in flat roof systems so you can avoid these damage concerns altogether. A reputable roofing contractor will always install a drainage system that prevents water from pooling. As a result, you can be worry-free regardless of the weather conditions outside.
Con: Durability Problems
Is it true that flat roof systems are less durable than pitched roofs? Possibly, but it depends on the design. One potential issue with a flat roof design is that you could face shrinkage issues. Certain membranes are affected by the ultraviolet rays coming from the sun, which can put the materials at risk of shrinkage. If the materials shrink, the roof is at a higher risk if it hails outside.
Always consider your climate and talk to an expert roofing contractor about flat roof systems. Extra precautions can be built into your roofing design depending on your building design to avoid these common durability concerns.
Con: May Be Less Attractive
Some people think that flat roof systems aren't quite as attractive as pitched roofs. Of course, preferences can vary from one person to the next. The most important thing to consider is how the roof matches the rest of the building's design. In many cases, flat roof systems can still look great because the main focus is on other features of the building.
Protect and Maintain Your Flat Roofing System with A1 Roofing
Do you need help with inspection, maintenance, or repair for your flat roof systems? Then A1 Roofing is the team to call! We have years of experience in the commercial roofing industry and are here to help with anything you need.
Our services are offered to commercial clients and business owners in all of the nearby areas, including Long Island, Northern New Jersey, New York City, Westchester County, and Southern Connecticut. Contact us today to learn more about available services.