Seven Essential Safety Measures for Commercial Roofing Projects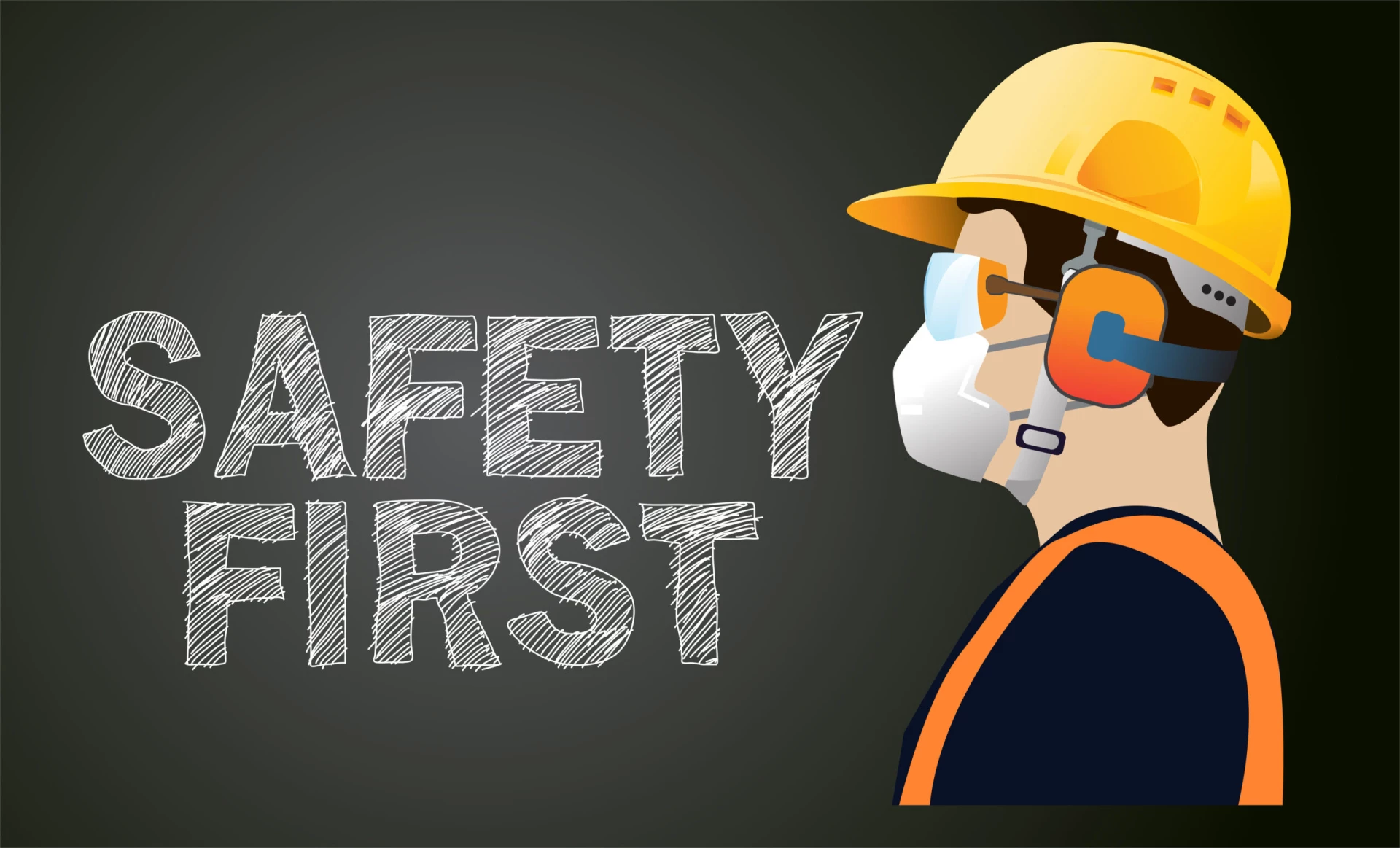 At A1 Roofing, our team has been in the commercial roofing industry for years, and we understand the importance of implementing safety protocols on every job. Not only does commercial roofing safety ensure that the job is completed successfully, but it also helps to reduce liability by protecting crew members and other people on-site.
When you choose our team for your commercial roof installation or replacement, you can rest assured knowing that we always put safety first. Here are some of the safety measures that are vital to follow on a roofing site, and which are implemented by our team.
1.) Always Follow Guidelines Presented by the Occupational Safety and Health Administration (OSHA)
The Occupational Safety and Health Administration (OSHA) provides specific guidelines designed to protect workers. OSHA regulations always come first, and we are proactive about implementing all of the guidelines every step of the way. Examples of OSHA safety guidelines include the safety equipment for fall protection, following safety rules for the use of ladders, and always wearing helmets when on the job site.
The rules are in place to protect everyone involved. We maintain the highest levels of compliance, so there are never any issues when OSHA inspectors come to take a look at the job site.
2.) Wear Proper Protective Gear, Including a Safety Harness
The use of specific protection equipment is essential to not only prevent falls but also to reduce the risk of injury if something goes wrong while the crew is working. As part of our commercial roofing safety practices, we provide proper protective gear to our crew members, including safety glasses, a safety harness, helmets, gloves, and more.
When hiring a roofing contractor, ask about their equipment and practices for protective gear. Their answers to these questions will give you an insight into how serious they are about commercial roofing safety.
Utilize Personal Fall Arrest Systems
It doesn't matter if a crew member is working on sloped roofing or a flat roof – personal fall arrest systems (PFAS) are essential when working near the roof's edge. This equipment prevents the crew members from going over the edge if they slip.
This harness is an integral part of commercial roofing safety. Not only can PFAS prevent injuries, but this personal equipment system can also save lives.
3.) Secure All Ladders and Scaffolding
One of the most common causes of serious falls on a construction site is because of improper ladder usage. Scaffolding and ladders are essential to reach the roof, and OSHA requires ladders if there is a "break in elevation" that is 19 inches or more in the work area.
Workers are at risk of falling when they are climbing on or off a ladder or scaffolding, especially when they are carrying power tools and other materials at the same time. Not only do scaffolding and ladders need to be properly secured, it's also vital to ensure that this equipment is OSHA-compliant. Check the protective features, weight limits, and material to match the job site requirements.
Additionally, a safety net can be placed under the ladder or scaffolding. If a fall happens accidentally, the risk of serious injuries is reduced because of the net below.
4.) Conduct Electrical Safety Tests
One of the essential safety measures for commercial roofing safety is to avoid injury due to electrical currents. If workers are in the vicinity, then all electrical lines should be shut down. Also, proper training ensures crew members know how to handle electricity lines.
Electrical work can be quite dangerous, and it's important to be extra cautious to avoid electrocution.
5.) Team Should Have Proper Training in All Safety Measures, Including Handling Heavy Equipment
Even if you have good safety precautions in place, it's not enough to simply tell the workers to be careful. Crew members should always have thorough and in-depth training about roofing installation and repair risks. They need to not only understand the potential dangers but also have sufficient training to know how to mitigate the risks.
Various training measures can be implemented for commercial roofing safety. For example, workers must be trained on the proper use of heavy equipment, especially when a lot of heavy equipment is needed for a commercial project. Workers should learn how to inspect and maintain fall protection equipment. Also, training can include the proper use and care of ladders, scaffolding, and any other equipment that is being used on the job.
6.) Properly Mark and Protect All Edges and Skylights
One practice to ensure a safe work environment is to make it clear where the hazards are located. With a flat roofing project, it can be tricky to work and keep an eye on potential hazards, such as skylights and roof edges. 
So, before the construction begins, take time to mark all of these edges and other hazards. Not only do these areas need to be properly marked, but you can add protection in the right places to help workers increase their awareness and avoid accidental falls.
7.) Establish Clear, Effective, Honest Communication
Open communication is key for commercial roofing safety and all other types of construction. Once the team has been properly trained about roofing safety, they need continuous communication about the specific dangers on each job site.
Every project is different, which means that there must be a custom safety plan in place when the project begins. Prepare for as many scenarios as possible, then explain the safety steps to everyone. Also, maintain communication if the conditions are changing and safety practices must be adapted. There's no such thing as too much communication when it comes to safety protocols.
Safety Is A1 Roofing's Top Priority
At A1 Roofing, our goal is to complete each project while protecting your property and everyone on site. You can rest assured knowing that commercial roofing safety is always our top priority.
We have a strong reputation in the industry, and our team is here to assist with all of your commercial roofing needs. These services are available in all of the surrounding areas, including Long Island, Northern NJ, New York City, Westchester County, and Southern CT.
For more information about available services and our implementation of commercial roofing safety protocols, reach out at your convenience to schedule a consultation.