All About Asphalt Roofing Systems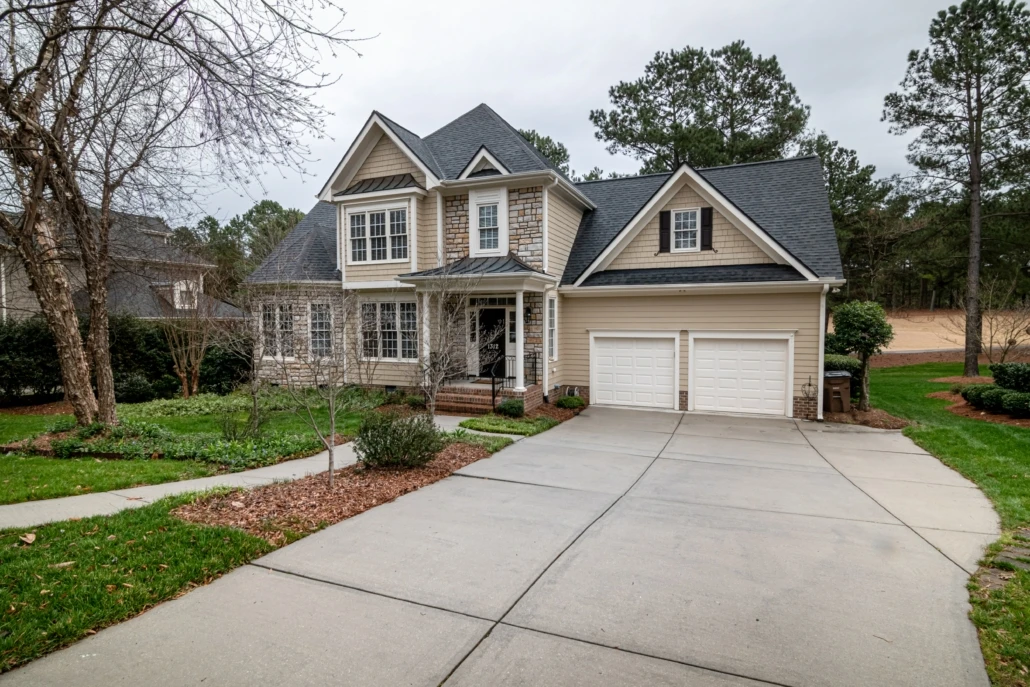 What do you know about asphalt roofing systems? They have been around for quite a while. But why are they popular? What are the benefits of using asphalt roofing? Are there different types of asphalt roofing out there, or is there just one system that everyone uses? Today, we will cover all you need to know about asphalt roofing and why it has been and continues to be a trusted option for your next roofing project.
What Is an Asphalt Roofing System?
Asphalt roofing is one of the oldest roofing methods available for residential homes and commercial properties. The asphalt acts as a waterproofing membrane applied in two or more layers, keeping moisture out and your home or building safe and protected.
A few different types of asphalt roofing systems are available, and different installation methods are required for each. Keeping your roof well-maintained and clean should provide quality protection for 20-30 years. Just make sure you have experienced roofing professionals like A1 Roofing performing your installation so the job is done right from the start.
Types of Asphalt Roofing Systems
There are three main types of asphalt roofing systems offered by companies like GAF and Owens Corning, each with its own pros and cons. How do you know what types of roofing to choose? Let's look at each type to help you decide.
Built-up Roof BUR Systems – This type of roofing system uses the hot-mopped installation method (mentioned below) to apply asphalt in-between several separate sheets of roofing material (base sheet, ply sheets, cap sheet). The desired thickness can be reached by adding more ply sheets layers. Sometimes, gravel is used instead of a cap sheet and spread over an asphalt layer.
Styrene Butadiene Styrene (SBS) – This material is a type of modified bitumen that combines asphalt with polymerized rubber. This gives it more flexibility, making it an excellent choice for roofs in locations with extreme temperature changes or even high winds. This system can be installed using any method (hot-mopped, torch applied, cold-applied, or self-adhered).
Atactic Polypropylene (APP) – This is another type of modified bitumen roofing system. It's a modified asphalt that includes atactic polypropylene, making it durable and robust in protecting against the weather and UV rays that roofs are regularly exposed to. APP is usually only applied using a torch. And similar to the SBS system, the APP systems include two membranes, a smooth sheet, and a cap sheet. Because of the torch method application, APP sheets are usually placed over a BUR base sheet or a thermal barrier. This type of roofing is often used to recover roof systems that already exist in your home or business.
Types of Asphalt Installation Methods
There are a few installation methods used when applying asphalt roofing systems. They include:
Hot-Mopped – This method has been used for many years. It involves melting blocks of asphalt and then spreading it around with mops.
Heat-Welded / Torch Applied – Using a roof membrane already coated with asphalt, a torch melts it, making the membrane sheet stick to the substrate below.
Cold-Applied – This type of roofing installation is done by applying a liquid adhesive to the substrate using an applicator gun or squeegee-type tool and attaching it to the roofing membrane.
Self-Adhered – This popular installation method is a fast and mess-proof technique that includes rolling out the membrane and peeling off a film backing so it can stick.
What Maintenance Is Required for Asphalt Roofing Systems?
Maintenance is key to keeping your asphalt roofing systems looking nice and performing properly for years to come. Take care of your home or commercial building by:
Performing Regular Inspections – Having your roof inspected by a professional, ideally, twice a year, to check for damaged shingles, algae growth, chimneys needing repair, and more is a smart idea. Regular inspections ensure that minor problems don't turn into larger problems before they can be repaired.
Keep Your Roof Clean – Clearing off debris from the shingles and solar panels and clearing out drains and gutters, downspouts, and more will keep everything in working order.
Trim Trees and Other Plants – Trees and other plants can grow quickly and easily cause roof damage. Make sure to trim back any branches that could cause harm to your home or roof.
Take Care of Repairs Immediately – If during your regular inspections, you find that repairs are needed on your roof, take care of them quickly so that they don't become larger issues and damage your home.
What Is the Lifespan of an Asphalt Roof?
A few things affect the lifespan of your asphalt roof, including the style of your roof, what roofing materials are used, how much full sun your roof gets if it's kept clean, the location of your home or building, and more.
In general, the life expectations of an asphalt roof are as follows:
3-tab asphalt shingles: 15-20 years
Asphalt architectural shingles: 20-30 years
Built-Up Roof: 10-20 years
Modified Bitumen System: 15-20 years
Consider a roof's warranty and life expectancy before you choose the materials. Also, warranties are often void if a professional team does not install the roof.
Benefits of an Asphalt Roofing System
The popularity of asphalt roofing has come about for many reasons. Below are some of the top benefits of using an asphalt roofing system:
Affordability
Delivers the look people prefer and are used to (on homes and commercial properties)
Many different shingles colors and styles are available
Easy and relatively quick installation
Effective in protecting your home against the elements
Choose a Reputable Roofing Contractor for Your Asphalt Roofing Installation
A1 Roofing knows everything you need to know about asphalt roofing systems. With a reputation you can trust, quality products, and superior installations, A1 Roofing is the team you need to work with on your next roofing job.
Serving Long Island, Northern NJ, New York City, Westchester County, and Southern CT, A1 Roofing is available where you need us. Contact us today to learn more about the roofing materials and installations we can help with.