Seven Key Questions to Ask Your Roofer Before Hiring Them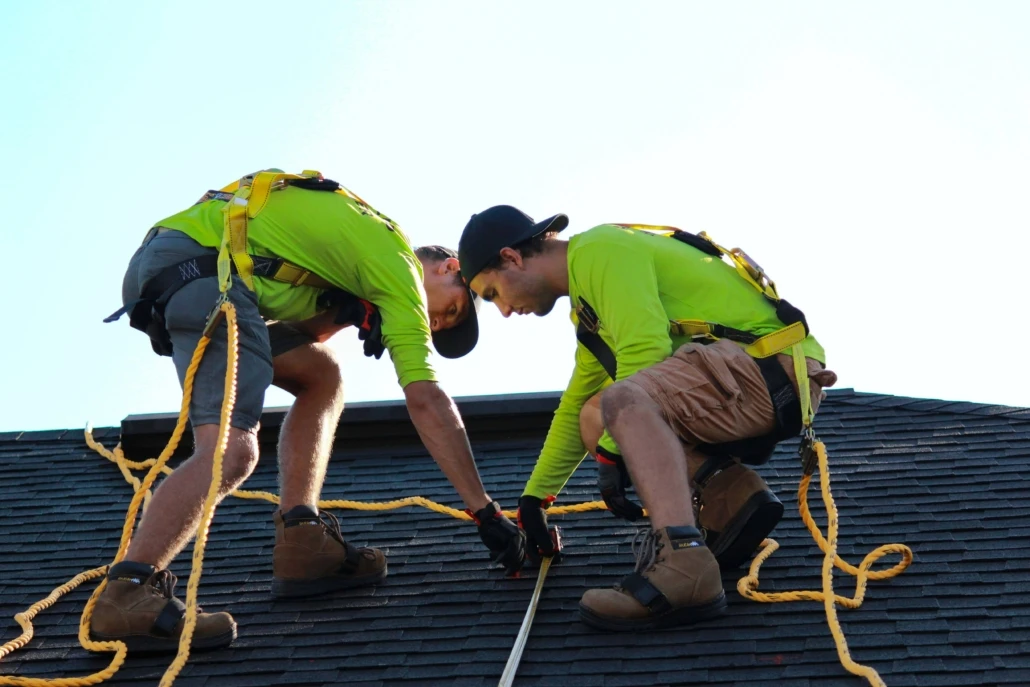 A quick search online is a great way to find roofing contractors in your area. But how do you compare the options to choose the ideal fit for your home project? Quality roofing is key to protecting your home, which is why you need to be sure you are working with a roofing company you can trust.
When you reach out to the companies you are hiring, take time to ask questions so you can identify any potential red flags. This conversation will help you learn more about each contractor to help in your decision about who you will hire. Here are a few questions you might consider asking when hiring a Long Island roofer.
1. Are You Licensed and Insured?
A Long Island roofer with credentials shows that the contractor is serious about safety and regulations. Check about the teams' certifications, training, and experience. Make sure they have an active business license and can legally offer these services in the local area.
Also, ask about workers' compensation and liability insurance companies. These insurance policies help cover the costs if accidents or issues occur. It's essential that your contractor is insured so you can minimize your personal liability if something happens during the roofing installation.
2. How Long Have You Been in Business?
Hands-on experience matters, especially in the construction and home improvement industry. Find out how long the company has been in business, as well as the project manager's years of experience.
A new contractor has minimal experience, which means they are still learning on the job. On the other hand, when a company has been around for a while, they know the best practices for roof installation. As a result, there's a higher likelihood of a quality roofing project when working with a Long Island roofer with many years of experience.
3. What Is Your Warranty Policy?
Hopefully, nothing will go wrong with your new roof installation. If any issues arise, a good warranty will cover the costs of, new materials, and anything else that might be needed. Before you sign a contract for a roofing job, ask your Long Island roofer about the warranty on the materials and a guarantee for the labor.
Not only do you need verbal confirmation of the warranty, but ask for written details, so you have something to refer to if future questions arise.
4. What Is the Timeframe for This Project?
Turnaround time matters, especially if you are currently dealing with a leaky roof. Ask your Long Island roofer about their availability and anticipated completion time for roof replacement or new installation. The timeframe is especially important on remodeling projects when you are still living in the home because you don't want to drag out the construction phase that will interrupt your daily living.
Experienced contractors will build an extra cushion into the schedule in case something comes up during the construction process. As a general rule of thumb, hiring a Long Island roofer during the busy season means that you can expect a longer timeframe for completion. So, you might consider an off-season home improvement project to speed up the turnaround time.
5. Do You Have References?
References are a great way to see how satisfied previous customers are with the services they received. Ask the contractor to provide a few people that you can contact to learn more about the team's reputation and quality of work.
Additionally, you can find reviews online by searching for the company name. Customer feedback is a great way to see what you can expect if you choose to hire this Long Island roofer.
6. Will You Give Me a Quote?
Always have a written estimate in hand before moving forward with the work. Not only do you need to anticipate how much money you will be spending on the project, but a written quote helps to eliminate communication issues about the project. This quote should come with a breakdown that shows the scope of the work.
Every reliable Long Island roofer will provide a quote upfront. Usually, these quotes have a limited timeframe that the contractor will honor the pricing, such as 30 or 90 days. Limiting the time frame is necessary due to changing materials costs and other factors that can affect the final price.
7. Will You Clean Up When You're Done?
Just because the new roof is in place doesn't mean that the project is finished. A good Long Island roofer will follow through to the end by cleaning up the space around your house. It's normal for nails and shingles to fall to the ground while working, and the crew should pick everything up before signing off on the project.
Contact A1 Roofing for a Free Estimate
Do you need a Long Island roofer for roofing installation? A1 Roofing is just a phone call away! Contact us to learn more about available services and request a free estimate for your project. We are here to help with both residential and commercial roofing projects!